Let's face it: Staying in great shape and eating a healthy diet while juggling the limitations of the pandemic can be burdensome, to say the least. If you are anything like the average person, you've indulged in late-night snacking, skipping over your online workout classes or opted to binge-watch your favourite Netflix series.
But if you're the type of person who hates underperforming or falling short of your personal goals, finding a way to stay active and healthy from your home during this pandemic is essential. Regardless if you've been sculpting your body for decades or you're new to the fitness world, here are some tips to get your at-home fitness routine started.
Plan if You Are Serious About Success
When you tackle a large project at school or within the workplace, what's the first step you take to ensure its completion? For most of us, we break the larger goal into small, bite-sized tasks that take 45-minutes to an hour to complete. By following this method, we can coast across the finish line within a matter of days. With lofty fitness-related goals, these bite-sized chunks become unclear and hard to follow.
For readers who want to lose weight for the warmer months ahead, we suggest starting by breaking down your caloric needs into a clear-cut total. On any given day, we consume and snack on foods, drinks, candies and treats that add to our daily caloric intake.
If the number of calories we consume goes over the threshold of calories our body needs to maintain its current weight, we start to pack on a few extra pounds. Conversely, if we eat under our body's daily caloric requirements, our clothes begin to fit better, and our weight begins to drop. An easy way to gauge your system's caloric requirements is to utilize a caloric tracker that outputs your total daily energy expenditure (TDEE).
Next, you need to sit down and make a fitness schedule that is conducive to your lifestyle. Are you someone who's always on the run? Do you have hours of spare time every day? Do your kids play outside for the majority of the afternoon? These variables may seem unimportant, but they can dictate what kind of fitness schedule you can maintain in the upcoming months.
Our recommendation is to start slow but remain steady and never back down from your commitments. If you can only scrape enough time out of your week for two workout sessions, that's OK! As the months go by and your newfound workout routine becomes easier to manage, introduce more workout sessions and cardio frameworks.
Remember: Fitness should make your life better, not harder! If you hit a sticking point where fitness has negatively impacted your lifestyle, step back and reexamine your approach.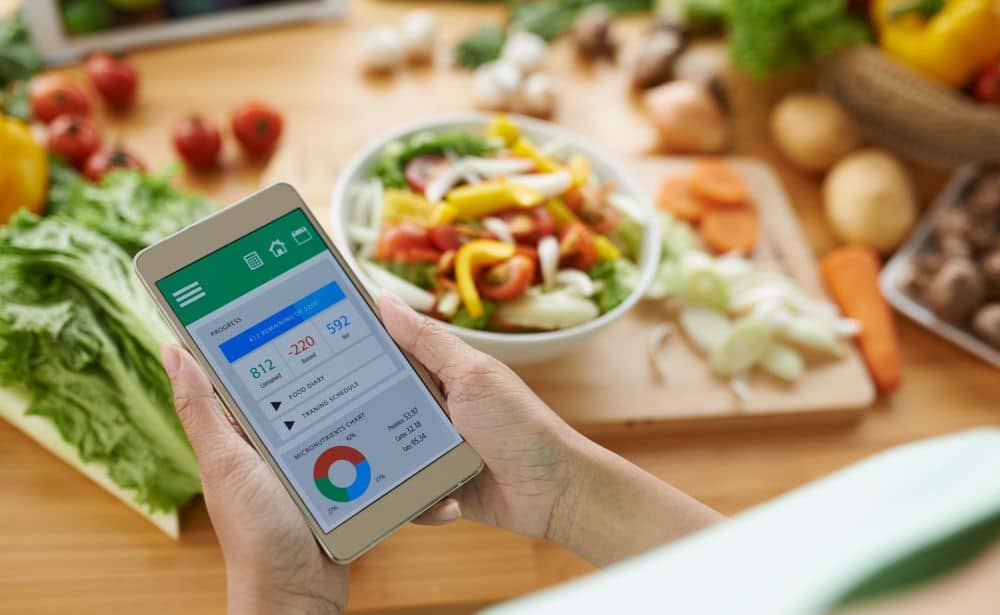 Utilize Online Classes
Finding an online community whose focus is fitness and improvement is paramount for long-term change and habit formation. Amid the pandemic, hundreds of online platforms, fitness classes and subcultures have formed to facilitate the needs of at-home enthusiasts. However, not online communities are for everyone.
As a rule of thumb, find communities that cater to the type of individual you are in your everyday life. Are you a stay-at-home mother who likes to sneak in a fitness class while your kids are down for a nap? Perhaps finding an online community that deals with mothers is the missing element you need to change your health for the better.
On the contrary, are you the type of person who loves getting on a bike and trekking out with a team of riders through the twists and curves of a steep mountain? If so, utilizing platforms dedicated to bike lovers could be the tipping point that helps you get in shape for the remainder of your life.
Regardless of your personality type or private interests, there are communities filled with thousands of people just like you. And if that weren't enough, science proves that working out with a partner can lead to more weight loss, increased effort during your workouts and a sense of accomplishment.
If you don't know where to get started, we're here to help! Here are some tried-and-true online platforms that have assisted multiple people with changing their health and losing weight:
If you are tired of wasting away during quarantine, turn your living room or basement into your transformation studio!
The 5-Second Rule
If there's one issue that can unravel our fitness progress and render us immobile, it's getting overwhelmed by procrastination and laziness. Does this scenario hit a little too close to home?
It's a sunny weekend, your schedule is blank, you have no pre-commitments, and the kids are out and about. You tell yourself that you're going to seize this opportunity and practice self-love by getting a great workout session before the kiddos wake up. You sit down for a few moments to watch a quick television show, and before you know it, you've wasted an entire day and skipped your online class. How could this happen?
If you've fallen into a pit of procrastination before, don't beat yourself up about it! Understanding human behaviour and our natural inclination to avoid discomfort is the first step to loosening the grip of laziness and putting off challenging tasks. When we begin to examine why we put off tasks we know will make us feel better, we can overcome our laziness with greater ease the next time it reveals its ugly face!
In her best-selling book, The 5-Second Rule, Mel Robbins explains how we can hack our brain to perform tasks that we avoid and put off for a later date. In her findings, there is a brief window of time in which we can override our internal monologue and rise to a difficult challenge, project, workout or personal conversation. The secret? Start taking action immediately, and don't give yourself time to procrastinate!
Procrastination needs a period to take its effect on our psyche and render us immobile: In our earlier example of a failed workout on account of a Netflix binge, procrastination began when the person sat down on the couch and turned on the television. Instead, the individual should have immediately shifted their focus onto the workout and used the television show as an incentive for a job well done.
In The 5-Second Rule, we learn to use reward systems with greater efficacy as a means of achieving lofty goals and getting things done when we feel like taking a nap. Rather than using leisure activities as a means of escaping our 'to-do' list, use them as a treat for tackling a task you were dreading! When you learn to conquer your mind and harmful behaviours before those feelings take control of your actions, getting in shape and working out becomes a breeze.
Refocus On Clean Eating and Healthy Dietary Habits
One of the brilliant side effects of dealing with the pandemic is how it has made us take a look in our pantries, cupboards and refrigerators. Although we may not like that our shelves are overflowing with sugary sweets, fizzy drinks and calorie-dense treats, it allows us to revamp our eating habits and heal the relationship we have with food.
The first step to begin eating healthy is to eliminate foods that you know will become problematic as you transition into a health-conscious eater. Do you love chocolate, salty chips or gooey cookies? If so, giving them to a friend or throwing them out with the trash is a much-needed action to get started on the right foot.
In conjunction with this, pre-ordering your food from the store using their online platform will reduce the risk of cheating on your diet. For most people, heading to the store and browsing through each aisle is a new opportunity to grab an unhealthy food item without thinking about it. Ordering online allows us to avoid this behaviour and only choose food items that push us closer to our health and fitness goals.
Another complaint we often hear when eating healthy for the first time is that many individuals find themselves hungry and turn to junk food as a means of satiating their internal pangs. If this sounds like you, here are foods that are loaded in fibre, rich in protein and help you feel full for longer periods:
Baked sweet potato
Omelettes
Oatmeal with all-natural cinnamon
Fatty fish
Fat-free popcorn
Soup
Multi-grain bread and rolls
Greek yogurt with fruit
Organic nuts
Dried fruits
Kale chips covered in sugar-free honey
Increased water and electrolyte intake
Each of these foods and drink items will turn off your hunger cue and leave cravings at the door. Before you reach for a bag of chips or a slice of cake, consult with this list of foods or make a healthy version of your favourite cheat meal!
Remember: Getting in shape and eating healthy requires creative thinking inside of the kitchen.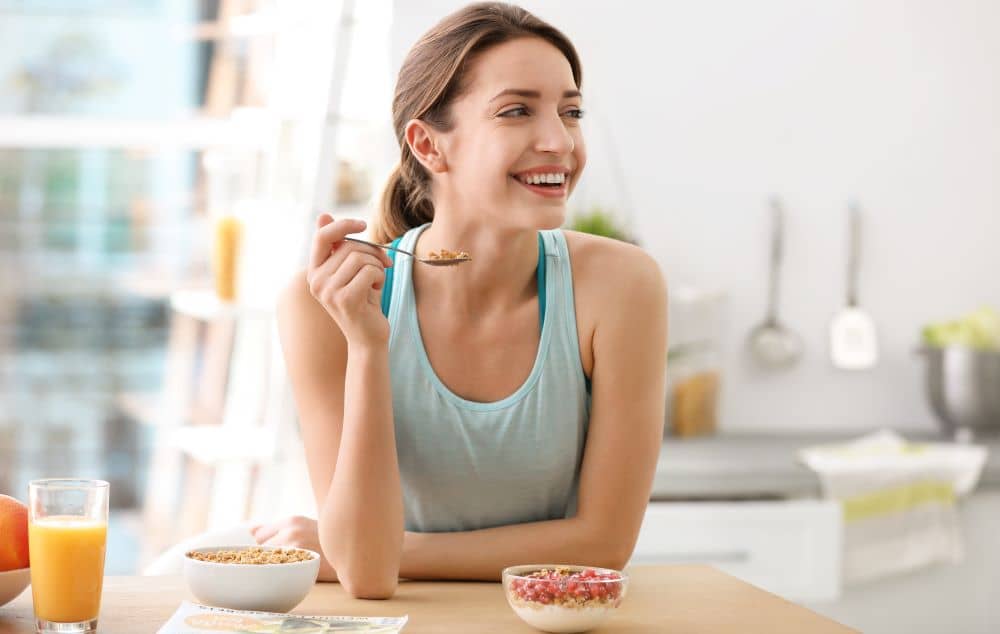 Share Your Success and Shortcomings
If there's one area where most people fall short, it's finding an outlet to express their happiness, frustrations, thoughts and anxiety. Although you may feel like you're travelling down the road of health on your own, there are thousands of people around the globe-trekking down the same path. At IsaaXcess, we want to give you a voice and a platform to share your journey with others.
IsaaXcess is a Canadian-based distributor of Isagenix products with the vision to help the world's inhabitants become the people they always knew they could be. If you are someone who values high-quality products that have been engineered and tested by healthcare professionals, fitness experts and dieticians, IsaaXcess is your solution.
But more important than our wide variety of products are the clients who have drastically changed their lives and are thriving in the face of adversity. The success we've seen within our business transcends age, geographical location, fitness background or disabilities. Through our online presence and distribution efforts, thousands of people have been allowed to succeed and strive for a better life.
And if you're looking for elite-tier supplements that will give you an edge within the workplace or gym, we've got you covered.
Here are a few of our supplements that keep our clientele coming back for more:
Our promise to you is that our products and community will be with you every step along your journey. Whether you stumble and fall or you thrive and push through life's challenges, we want to hear about your progress thus far.
When you join the IsaaXcess and Isagenix family, you're a friend for life! Get started today and see how these tips and strategies can help you turn your quarantine experience into the best moments of your life, one day at a time!