We are always excited to hear from our customers and read about their experiences. We encourage you to read the Isagenix reviews and Isagenix testimonials below to get a feeling for the variety of products available, how they can help you improve your nutritional and weight loss goals, and what a wonderful impact a lifestyle change can mean for you. Isagenix is truly humbled by the number of people we have helped to improve their general overall health, revitalise their energy levels, and regain their ideal weight goals.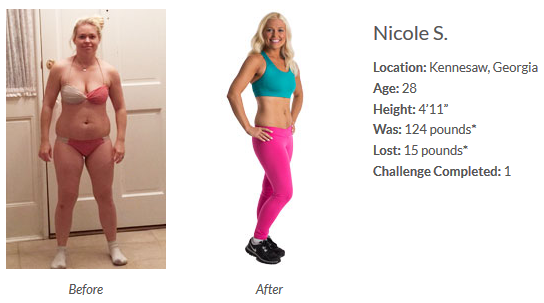 Naturally, we are proud of products and how they have assisted other individuals around the globe, but don't just take our opinion, read the following Isagenix customer reviews and testimonials and see for yourself.
The vast majority of the Isagenix comments are positive and encouraging, but if you're not satisfied with your personal Isagenix experience, for any reason, your order of any product comes with a 30-day money back guarantee.
Testimonials from Members of the 100, 200 and 300 Pound (Weight Loss) Clubs
Some Isagenix Reviews from Our IsaaXcess Customers
Isagenix Reviews - Testimonials by Real Isagenix Customers

4.9

out of

5

based on 27 reviews.

Anonymous

Overall rating:
Add greens to ALL my shakes!
★★★★★
"
I purchased the 30 Day Pack a few months ago after my friend recommended it. The pack itself is awesome, but I have since added a few more products like Isagenix Greens and the Eshots. Greens are amazing! So easy to get all my vitamins and nutrients in - I just add it to my shake!
"
Best weight loss products I've ever used
★★★★★
"
Isagenix really does work! I've noticed a substantial change in my weight and overall body shape/tone. Love these products and will recommend to anyone that comments on my new look!
"
Pre work out
★★★★★
"
I love my E shots for a pre work out boost. After a long day at work sometimes its hard to find energy for the gym, but e shots give me the boost i need with no caffeine.
"
Isagenix program saved my life
★★★★★
"
OMG!!!! this product is soooooooo amazing and worth every last penny. I was at the end of my rope with everything in my life and things just kept going down hill like a huge boulder rolling down a steep hill. I started having health issues and started getting depressed over that and started to eat my feelings away and then started to gain weight and lots of it. My boyfriend left me because I got so fat and didn't seem willing to do anything about loosing it or get up and take charge of my life and I wasn't and he had the right to leave. Then I had to go on sick leave from work because I got so sick and I thought I was gonna just give up and kill myself. Then some I know had tried Isagenix and suggested it to me and I checked it out. At first I was shocked at the first glance of the cost but as I was quickly told by my friend if you break it down it's no more expensive than buying high quality foods and eating extremely healthy. And they were right. So I started my Isagenix journey. It was of course a change in how I did things in many ways such as eating and exercise but it all started to make sense to me. The lady I ordered from (Danielle) is just incredibly informed and passionate about health and fitness that she always gave me informative information and encouragement. After you read her story and mine you will know what I mean. I started my journey 3 months ago and have lost 52 lbs without even trying and I literally mean without trying. I All I've done is follow the program and walk and get proper sleep and I started to watch the weight just melt away. Not only that my friends, my energy levels have skyrocketed to the moon I have this amazing colour and glow to my skin and I feel sexy and beautiful again. So I'd like to say thanks to my friend for introducing me to an amazing product that I'm totally in love with and to Danielle for being there to get me started and for all her help and encouragement even through emails you can just feel her optimism and enthusiasm and desire to make people feel great about themselves. So I highly recommend Isagenix to anyone whether you just want to clean your system out or to loose weight and as I'm gonna do use it in my daily life. Thanks Danielle, you're amazing.
"
Isagenix products worked for me
★★★★★
"
I am huge fan of the Isagenix products and they have helped achieve my health goals. My goal was to lose 20 pounds and when I decided to try Isagenix I didn't know where to start and what products were best of me try. Danielle was awesome at helping pick the best products for me to get the most results. I was so happy with the recommendation of the 30 day cleanse, I lost 16 pounds in my first 30 days and then continued on the maintenance program and have lost a total of 26 pounds in the last 3 months. I personally love the dairy free chocolate shakes and have one every morning for breakfast. If you are thinking of trying Isagenix, I highly recommend you try them and trust Isaaxcess recommendations.
"
See More Reviews by Isagenix Customers
Want to see more Isagenix testimonials like Jesse's and Ellen's below? See more amazing transformations here!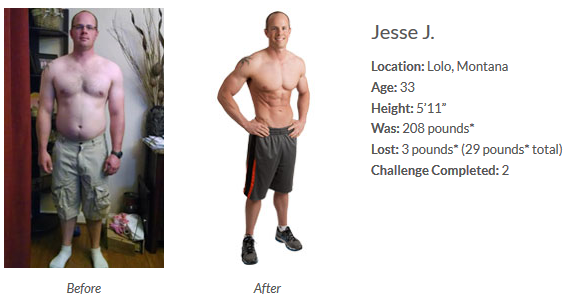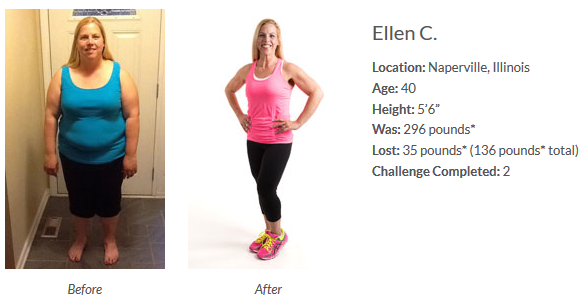 Save
Save
Save
Save
Save