Safe, Powerful, and Effective
Isagenix is taking the world by storm. By offering innovative products fueled by science and unique combinations of safe, powerful, and effective all-natural ingredients, more and more people are jumping on the nutritional cleansing bandwagon and experiencing incredible results. Isagenix ingredients are backed by a no-compromise policy.
While many meal replacement and cleansing options contain nothing but protein, vitamins, and artificial sweeteners, Isagenix's complete line of meal replacement and nutritional cleansing products contain much, much more.
Why? Because you deserve the best nutritional science has to offer.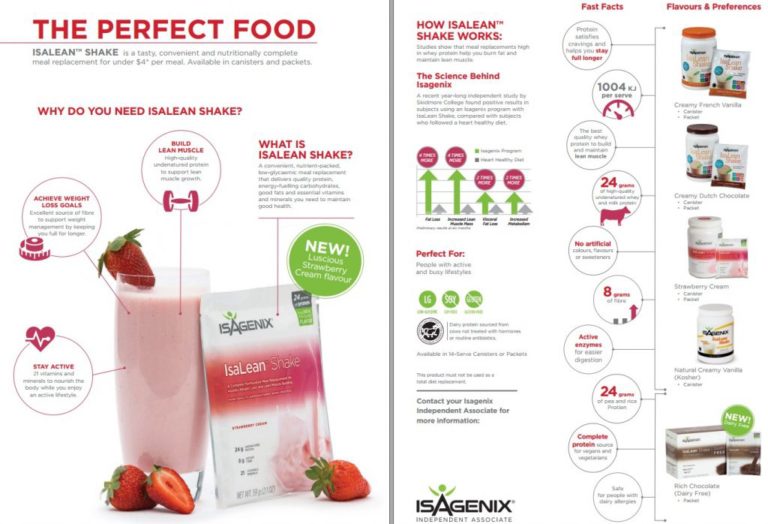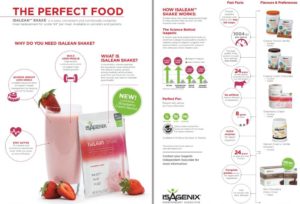 From premium protein sources to the right blend of vitamins, minerals, amino acids, and healthy fats, Isagenix's ingredients are a cutting-edge line of nutritional cleansing products that contain the very best ingredients for the very best results.
Want to learn more about these Isagenix ingredients? Rather than listing every single Isagenix ingredient of every single product, we've broken them down by category to help you understand what they are and what they can do you for you.
Protein Power
At the heart of the popular Isagenix nutritional cleansing program is the IsaLean Shake, and at the heart of the IsaLean Shake is Isagenix's exclusive Myo-IsaLean Protein Complex.
Comprised of a proprietary blend of undenatured whey protein, nonfat dry milk, and milk protein concentrate from antibiotic and hormone-free cows raised in the emerald fields of New Zealand, the Myo-IsaLean Complex is designed to satiate hunger, support fat burning, and optimize muscle building better than any other protein complex on the market.


Low-Glycemic Carbohydrates
Many meal replacement shakes contain carbohydrates loaded with refined sugars. While carbohydrates are needed to help fuel your brain and body, these refined carbohydrates are easily transformed into glucose and known to cause blood sugar spikes and crashes. As a result, they cause you to feel hungry, fatigued, and perpetually unsatisfied.
Isagenix products, however, only utilize unrefined, low-glycemic carbohydrates proven to provide the fueling benefits of carbs without all of the negatives. One of these low-glycemic carbohydrates is fructose.
Fructose is a low-glycemic simple sugar naturally found in nearly all fruits and vegetables. In addition to providing instant healthy fuel, it is sweeter than many other sugar sources. This allows Isagenix to use less while still providing the same level of sweetness your taste buds crave.
Another carbohydrate source found in IsaLean Shakes and other Isagenix products is tapioca maltodextrin, which is a slowly digested carbohydrate used to help round out flavor profiles.
Healthy Fats
Not all fat is bad. In fact, healthy fats are needed to promote nutrient absorption, proper digestion, and overall health. Knowing this, Isagenix employs a variety of healthy fat sources, such as olive and sunflower oil powder, MCT oil, palm kernel oil, safflower oil, and flaxseed extract.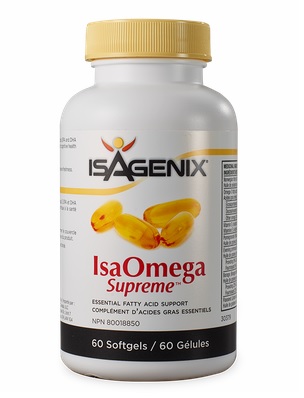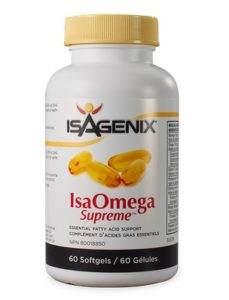 Furthermore, each of these healthy fats serves a purpose. For example, olive oil powder and sunflower oil powder, which are the primary sources of fat used in IsaLean Shakes and IsaLean Bars, contain a high composition of monounsaturated and polyunsaturated fatty acids.
Meanwhile, flaxseed extract is used as a premium source of omega-3 fatty acids, and MCT oil naturally extracted from coconuts is used for its small chain length and ability to be rapidly absorbed by the body for fuel.
Dietary Fiber
Fiber helps promote digestive health and satiety, making it a critical aspect of any diet. Unfortunately, most people don't consume enough fiber in their diets, and chances are you're one of them.
In order to help close this gap, Isagenix products contain several sources of dietary fiber, including yucca root powder, psyllium seed powder, and isomaltooligosaccharide powder. While you are likely familiar with the first two, the latter is a natural starch and prebiotic fiber used to promote the growth of healthy bacteria for proper digestion. 
Speaking of digestion, Isagenix products also contain probiotic and enzyme blends to help break down nutrients, promote maximum absorption, and support gastrointestinal health. For you science buffs out there, these probiotics and enzymes include:
Papain (from papayas)
Bromelain (from pineapples)
Lactobacillus acidophilus (from yogurt and other dairy products)
Vitamins and Minerals
No dietary supplement would be complete without vitamins and minerals. Despite having minimal calories, Isagenix products are packed full of vitamins and minerals to provide your body with maximum nutrition. Some of these essential, all-natural micronutrients include:
Vitamin E
Vitamin A
B vitamins
Ionic Alfalfa
Chromium
Copper
Selenium
Iodine
Magnesium oxide
Magnesium citrate
Manganese
Biotin
Folate
Thiamin
Riboflavin
Ascorbic acid
Molybdenum
Niacinamide
Cyanocobalamin
Pyridoxine hydrochloride
Cholecalciferol
Tricalcium
D-calcium pantothenate
Potassium citrate
Core Isagenix Products Ingredients
IsaLean Shake (strawberry) 
Isagenix Ingredients: Exclusive Myo-IsaLean Complex (56.5%) (whey protein concentrate, milk protein concentrate, low-heat nonfat milk powder), isomaltooligosaccharides, fructose, sun ower oil, natural flavors (strawberry, vanilla, vanilla custard), olive oil, axseed powder, tapioca maltodextrin, thickener(415), medium chain triglyceride oil powder (427a), tribasic calcium phosphate, red beet juice powder, magnesium oxide, enzymes (lactase, cellulase, invertase, lipase), sea salt, alfalfa juice concentrate, natural sweetener (960), magnesium stearate (470), silicon dioxide (551), mixed tocopherol concentrate, psyllium seed powder, ferrous lactate, vitamin C (ascorbic acid), zinc oxide, potassium iodide, vitamin B3 (niacinamide), selenomethionine, Lactobacillus acidophilus, vitamin D3 (cholecalciferol), vitamin A (betacarotene), vitamin B12 (cyanocobalamin), vitamin B6 (pyridoxine hydrochloride), folic acid, vitamin B5 (calcium pantothenate), vitamin B2 (ribo avin), vitamin B1 (thiamine hydrochloride), vitamin B7 (biotin)
Full Isagenix ingredient description;IsaLean Strawberry Ingredients
Isagenix Cleanse for Life (powder) 
Isagenix Ingredients: Alfalfa (Medicago sativa) leaf extract / luzerne extrait de feuille, peppermint leaf /feuille de menthe poivrée, fructose / fructose, Aloe vera gel / gel d'aloès, citric acid / acide citrique, raspberry fruit extract / extrait de framboise, potassium citrate / citrate de potassium, natural cucumber avour / arôme naturel de concombre, berry avour / arôme de petits fruits, lime avour / arôme de limette, vanilla avour / arôme de vanille, natural tangerine avour / arôme naturel de tangerine, natural orange avour / arôme naturel d'orange, natural fruit punch avour / arôme naturel de punch aux fruits, turmeric / curcuma, carrot extract / extrait de carotte, star fruit avour / arôme de carambole
Full Isagenix ingredient description; Cleanse for Life ingredients
 Isagenix Ionix Supreme ( Liquid)  
Isagenix Ingredients: Molasses / mélasse, Stevia rebaudiana leaf / feuille de Stevia rebaudiana, kiwi (Actinidia deliciosa) fruit extract / kiwi (Actinidia deliciosa) extrait de fruit, watermelon (Citrullus lanatus) fruit juice / melon d'eau (Citrullus lanatus) jus de fruit, silica / silice, Hibiscus sabdariffa ower / eur de Hibiscus sabdariffa, alfalfa (Medicago sativa) leaf extract / luzerne (Medicago sativa) extrait de feuille, dl-malic acid / acide dl-malique, apple avour / arôme de pomme, apple juice / jus de pomme, blueberry (Vaccinium corymbosum) fruit extract / bleuet (Vaccinium corymbosum) extrait de fruit, sodium chloride / chlorure de sodium, citric acid / acide citrique, ltered water / eau ltrée, phosphate / phosphate, potassium sorbate / sorbate de potassium, ginger avour / saveur de gingembre
Full Isagenix ingredients description; Ionix Supreme Liquid.
Zero Artificial Flavors and Fillers – Zero Compromises
Isagenix follows a strict zero-compromise policy for each and every product it creates. From the selection of raw materials to testing and production, it adheres to strict quality control standards every step of the way.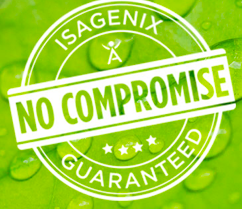 Despite consuming both time and money, Isagenix believes in employing the highest degree of quality assurance to every single product. This means you receive nothing but safe and effective all-natural Isagenix ingredients proven to help you cleanse your body, lose weight, and live a healthy lifestyle free of artificial flavors and fillers.
Natural Flavorings
You may be able to occasionally sacrifice taste for your health, but the odds of sticking with any dietary change are slim to none if your taste buds aren't satisfied. Needless to say, when creating its products, Isagenix takes taste into careful consideration.
However, unlike other companies who use refined sugar to satisfy taste cravings, Isagenix uses stevia leaf extract, xanthan gum, and a variety of other natural flavorings from spices, fruit juices, extracts, and essential oils.
What It All Means for You
Many modern foods have very little nutritional value. Rather than being loaded with all-natural ingredients proven to benefit your body, they're packed full of saturated fats, sugars, and empty calories. In other words, they're full of things your body doesn't need. It's no wonder so many people struggle to maintain their health and their weight.
Compounding the matter is the fact that our bodies are constantly under siege from environmental toxins and impurities. These toxins build up over time, making it increasingly difficult to stay healthy and in shape.
Isagenix solves this dilemma. Specifically designed to eliminate these toxins and promote clean, healthy living, Isagenix nutritional cleansing products are the solution you've been looking for.
Change Your Life for the Better Today
If you're tired of the weight loss roller coaster and want to jump off for good, you owe it to yourself to try an Isagenix nutritional cleansing program today. Whether you're looking to burn fat and lose weight, increase your lean muscle mass, boost your energy, minimize the signs of aging, or all of the above, Isagenix has a solution for you.
With thousands of happy customers across the globe, Isagenix has products proven to provide you with premium nutrition, boost your metabolism, and cleanse your body of years of built-up toxins to help you become the healthiest version of yourself you could possibly be.
Best of all, your first order with Isagenix is backed by a 30-day money-back guarantee, so you have absolutely nothing to lose and a lifetime of healthy living to gain.
Click the button below to purchase an Isagenix product pack and jumpstart your health today!


Have questions? Feel free to contact us. We're always here to help.