Sometimes the best way to learn about a product is by reading the success stories. Nothing says more about a product than feedback from real users sharing their results and accomplishments. Read on to hear three stories from people that unexpectedly found a healthier life and financial freedom all thanks to a scientifically innovative line of products and network marketing.
Although the term 'network marketing' may sound complicated, and maybe even a bit intimidating, the concept is actually quite simple: you love a product, you share your passion for this product with family and friends, they try it and love it too, you earn money.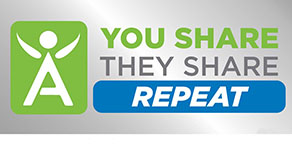 There are so many Isagenix success stories, from inspiring weight loss journeys to incredible business success stories. Here are a few of my personal favourite stories.
Dee Gunderson 

Although she had been in the marketing world for over a decade, Dee Gunderson did not hear about Isagenix until over five years ago. Dee has her friend, Lisa DeMayo, to thank for introducing her to Isagenix. As Dee states, she is "forever grateful" for the ways her life has changed since joining Isagenix, calling it "the best decision I've ever made".
Upon joining Isagenix, Dee knew she needed to earn an income as soon as possible since her husband was recently out of work. She dove in "hard and fast" and built her business like her "life depended on it".
Since she was passionate about what the products did for her and her family, her enthusiasm was infectious. She reached out to everyone she knew and wanted to share the opportunity with as many people as possible.
With Isagenix, Dee was able to turn her passion into a level of financial security she never thought possible. In addition to financial freedom, she is also grateful to be able to spend more time with her family. She also loves having the ability to run her global business using just her computer or iPhone.
To achieve success, Dee suggests putting as much work into yourself as you do your business. She also emphasizes that having the right mindset is crucial, stating it is important to make a commitment "for the long haul" and be genuinely passionate about the products. Lastly, she recommends taking advantage of the tools offered by Isagenix.

RaQuett and Greg Stroud
Upon first being introduced to Isagenix, RaQuett Stroud was not interested. RaQuett – a nutritionist and director of a weight management program – and her husband, Greg, were not believers in network marketing.
She also felt that the products were not suitable for her patients. RaQuett admitted she was "super negative about Isagenix" because she didn't believe in taking supplements.
It took an emergency stay in the hospital for surgery to cause her to explore others aspects of nutrition. After being hospitalized, RaQuett chose to meet with a holistic physician. She learned that, despite her healthy way of living, she was still being exposed to toxins and impurities from the environment. Her holistic doctor recommended a cleanse. Within two days, she contacted a woman who was sharing Isagenix products and began her first 9-day system.
On the system, RaQuett noticed a drop in weight, a decrease in the percentage of her body fat, and a boost in energy. What impressed her the most was the "euphoric high" and "overall sense of well-being" she experienced.
This got RaQuett excited about the benefits Isagenix could have for her patients. She knew from personal experience that she could fully stand behind the products. Although she was thrilled to share the products, she still wasn't ready to build her own business. Instead, she connected her clients with the woman who had set her up with her 9-day system.
Later, a doctor she worked for suggested that she consider taking the plunge with into the business side of Isagenix – and she did!
RaQuett realized that deciding between having a career and being a parent full-time no longer had to be a choice. RaQuett enthusiastically states, "Isagenix allows you to have it all"!
Since creating her successful business, RaQuett has been able to retire from her position as a nutritionist and her husband was able to retire from his law enforcement position.
These days, her business is a family affair. Each morning, she and Greg start off with a "gratitude hike" that allows them to spend time together and plan out their day. She also builds her business along with her two daughters.

Natalie Cook and Sarah Maxwell
Natalie Cook and Sarah Maxwell, both professional beach volleyball players, have lived action-packed lives full of unique experiences. The pair has traveled the world, dominated their sport, and gained notoriety in the public eye.
Since they loved what they did, Natalie said she never imagined something like Isagenix coming into their lives. However, once they retired, their futures began to feel uncertain. Natalie was trying to grow her career as a professional speaker and never knew when the next offer would come.
Additionally, retiring from their sport meant they were less active and needed a solution for keeping their weight in check. Their introduction to Isagenix, by Carmen Rumsey and Jen Patch, came at the perfect time.
Sarah enjoyed the weight loss and improved energy levels that she experienced with Isagenix. Soon after starting the products, people were inquiring how Sarah and Natalie were able to regain their physiques after retiring. They began sharing their success with Isagenix in hopes of helping others.
Now, Sarah and Natalie are more grateful than ever to have joined Isagenix. Sarah states, "this is just the beginning for us. Natalie adds, "the possibilities are endless".
Kelley & Tyler Dickerhoof Isagenix Success Story
 Learn more Isagenix success stories.
Do you Want to Create  your Own Success Story? Do you Want to help People Live Healthy Lifestyles?
Learn More About This Exciting Business Opportunity today!!