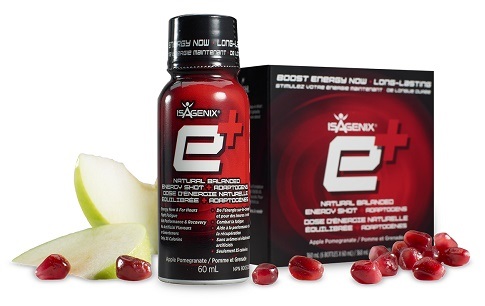 Natural, Long Lasting Energy Shot
Craving a mid afternoon energy boost? Want extra fuel before a big workout at the gym? Isagenix Eshots are the answer! A flavourful energy boost with a scientifically supported blend of botanicals formulated to help you feel energized and mentally alert. Isagenix Eshots are infused with a host of healthy ingredients to fire up your athletic performance with no artificial colors, sweeteners or flavours. All first time orders have a 30 day product money back guarantee. View shipping rates and times.
Benefits of Isagenix Natural Energy Eshots include:
Naturally-sourced caffeine from green tea and yerba mate
Only 35 calories per serving
Comes in convenient mini bottles for on-the-go
Why Choose Eshots?
How to Buy
Make Money (Optional)
Reviews
Save
Save
Save
Save
Save
Save
Save
Save
Save