Eggs are one of the most popular breakfast food and they are high in protein. Try my 10 min harrissa eggs recipe to spice up your morning. 
Ingredients:
2 x Eggs
2 x Medium tomato's chopped
1/2 Cup x light mozzarella cheese
1 x Tbsp extra virgin olive oil
1 x Tsp of harrisa spice or paste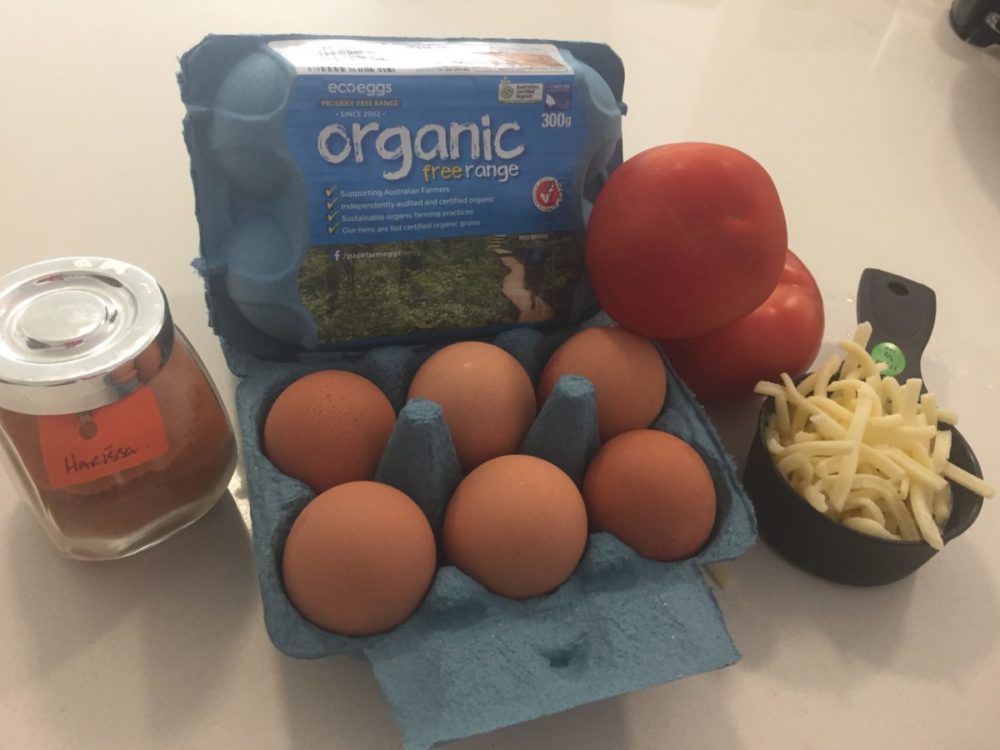 Directions:
1. Heat oil in medium pan over high heat.
2. Add chopped tomato's to pan and cook for 1-2 minutes until soft.
3. Adjust heat to medium, mix in harrisa spice and stir throughly.
4. Crack eggs on top of tomato's and cover with lid.
5. Cook eggs until white is all cooked but yolk is still runny. Then add cheese on top and melt.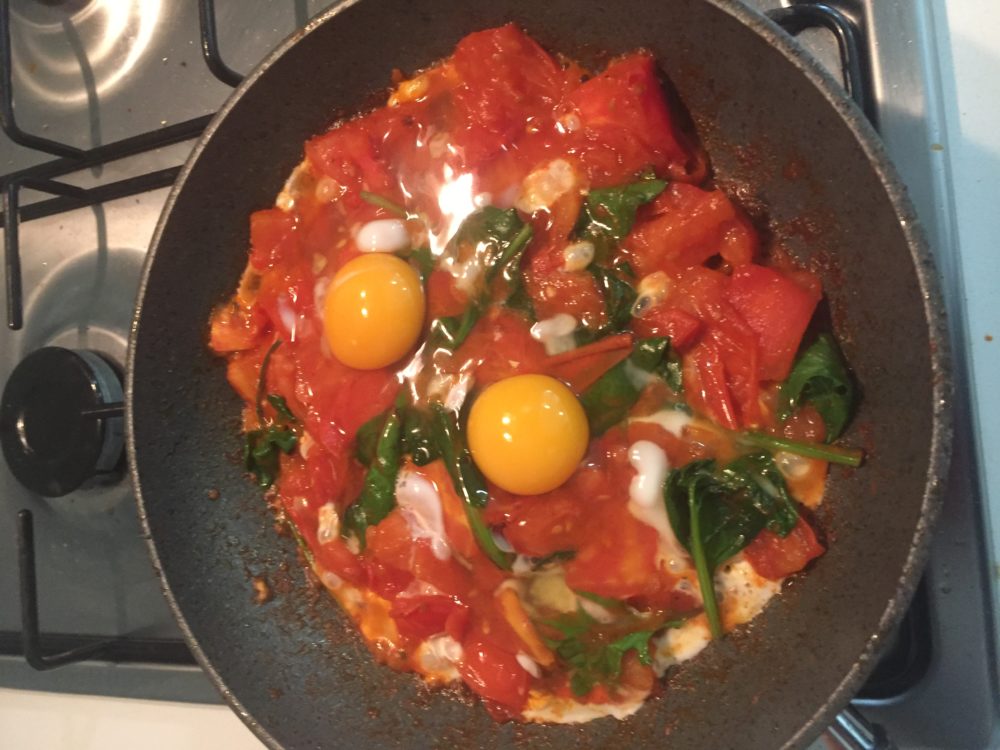 Optional: Add your favourite greens I love adding spinach and kale to mine.
If you don' t like spicy foods I suggest substituting harrisa spice for a mild flavours like paprika, or mexican seasoning.