In case you missed the latest news from Isagenix, you now have easy access to a complete line of individual and blended essential oils, a coconut application oil, and an aromatic cool mist diffuser for help in obtaining and sustaining personal wellness. While essential oils are not a recent phenomenon for personal health and wellness, the science behind obtaining the purest form of oils has been evolving. And, it is that science which has enabled the development and creation of the Isagenix product line of essential oils to stand out from the rest of the crowd. This really is great news and I am more than excited to share this information with you!
Yes, essential oils have a long history of usage for beneficial wellness that include the use by ancient civilizations, as part of traditional Chinese medicine, for homeopathic therapy, in muscle relaxing balms used by masseurs, and as an aide in aromatherapy. In the past you needed to seek the assistance of a tribal healer, a spiritual healer, a Shaman, an herbalist, a village sage, a holistic practitioner, or an apothecary who could provide you with a "secret" oil or balm to cure your aches and pains. But, our knowledge of the natural benefits to be harvested from plants, trees, woods, and fruits have come a long way. Couple that knowledge with advancements in scientific research, and we now have a bounty of Isagenix essential oils for everyday health, beauty, vitality, and wellness.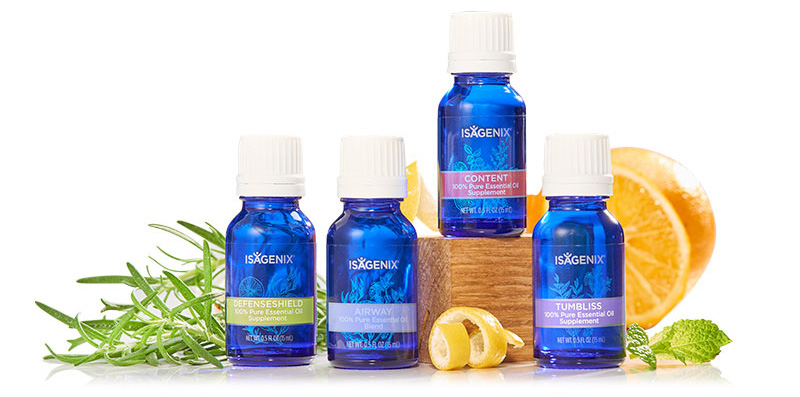 Isagenix has employed the best scientific research and development in the formation of their single and blended oils. All of the ingredients used in each Essence oil are responsibly harvested and they come from the purest sources, grown in their native country. As an example, the Eucalyptus oil is obtained from the leaves of a flowering Eucalyptus tree in its native regions in Australia. Samples are taken from each essential oil batch produced and put through a number of tests to ensure that you only receive the highest quality, undiluted oils. The dark blue bottles used to hold the essential oils are able to preserve the strength of the oils and to prevent any sunlight from adversely breaking down and weakening the pureness of the oils.
Depending on the desired results you want when using essential oils, there are several ways that you can buy them. Your purchase selection choices are:
Single Bottles of Essence oil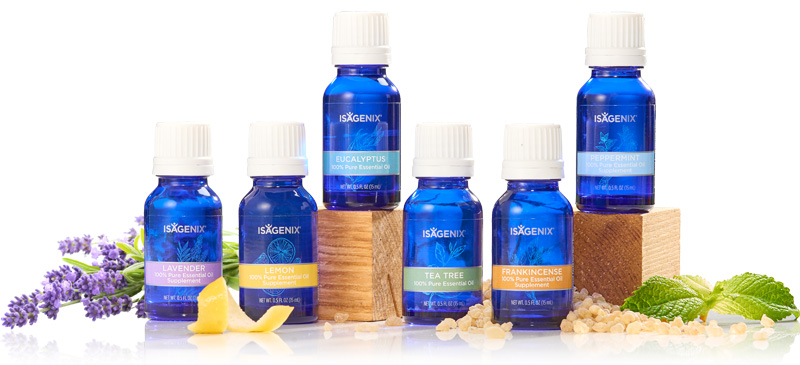 You can purchase one 15 ml size bottle from the product line of 6 different oils that include:
Experience the Health Benefits of Oils
Accessories for Essence Oil Applications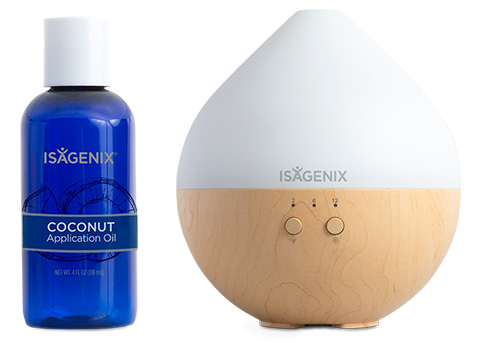 Purchase the Coconut Application Oil and the Cool Mist Diffuser as separate items for mixing or misting your oils as desired. To avoid the possibility of skin sensitivity to pure, undiluted oils, add 10 to 12 drops of the Coconut Application Oil to 1 drop of a pure oil. For a pleasant aromatic experience, place 8 to 10 drops of an essential single or blended oil in the cool mist diffuser.
When you purchase the Essence Experience Pak, the accessories are included with all of the single and blended oils. When you want to experience the full range of the wellness applications of essential oils, the application oil and mist diffuser are the only extras that are needed.
Essence Collection of 6 Individual Essential Oils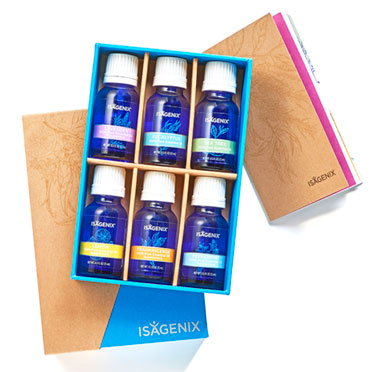 This collection has one bottle of all 6 single essential oils.
Essence Blended
This is a set of the four unique blends of oils that aim to enhance your overall physical and mental wellness. The set includes:
DefenseShield: A propriety blend of key essential oils that provides an invigorating aroma and contains purifying properties.
TumBliss: A unique blend of 9 essential oils to provide a relaxing and soothing experience to prepare you for your daily activities.
Airway: A complex blend of essential oils that delivers a crisp and invigorating scent when inhaled, and encourages a revitalizing experience when rubbed on the chest area.
Content: A specialty blend of 10 essential oils that produces a pleasing aroma and supports weight wellness. Content is a great companion when added to Isagenix shakes or when added to water on cleanse days.
Essence Complete Collection of Single and Blended Oils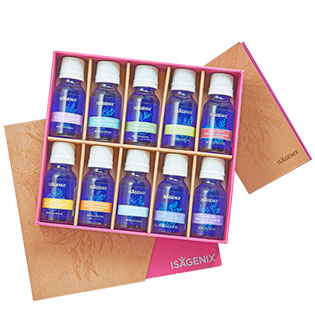 This collection is just what the product name implies, there is one bottle of each single and blended oils, for a total of 10 bottles.
Essence Experience Pak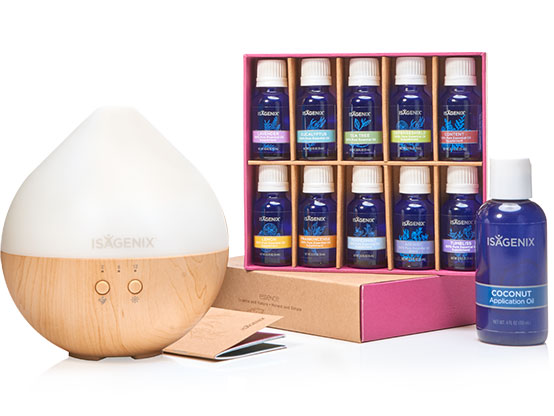 Now, if you are looking to have a complete collection of all 6 single essential oils, all 4 uniquely blended essential oils, one bottle of the coconut application oil, and the deluxe aromatic cool mist diffuser, the Essence Experience Pak is a must-have. One purchase, one price, and you are on your way to becoming the neighborhood essential oil guru.
Experience the Health Benefits of Oils
There are countless ways that essential oils have proven their abilities to enhance everyday vitality, stamina, clarity, and relaxation. It would take an entire encyclopedia to list every combination and beneficial application accredited in the use of essential oils. Oh, wait, those books have already been written. All you need to do to learn more about these exclusive oils is to visit the Isagenix website at Brad Russell ​essence by Isagenix. Once you have tried the Isagenix Essence line of essential oils, you'll wonder how you ever got along without them.

Isagenix Essential Oils are beneficial for your daily health and wellness routine, their affordable prices are budget friendly, and they are now available for purchase. Isagenix has listed on the bottle labels the top enhancement benefits, and the application methods, for each of their essential oils.
PLEASE NOTE: The Essence Isagenix line of essential oils is intended for adults 18 years of age and older. Before using these oils on young children or around pets, ensure that they are not allergic or sensitive to the pure, undiluted oils. If you are new to the world of essential oils, and you are pregnant, nursing, have an allergy to any of the ingredients, or are under the care of a physician for a medical condition, please discuss the use of all-natural essential oils with your medical provider before using the oils.