Perform Better and Replenish Your Body!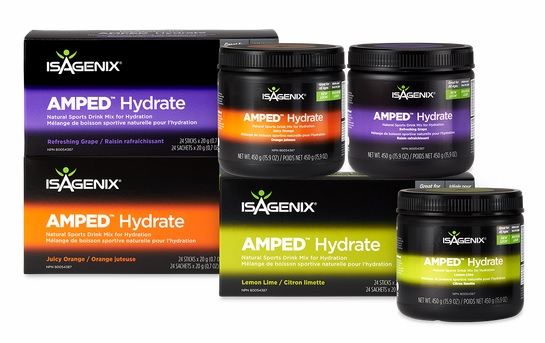 During workouts and physical activity, the body naturally loses electrolytes, water, and vitamins. To restore these essential nutrients, many people rely on sports drinks. Isagenix has taken the notion of a sports drink and made it even better by eliminating excess sugar, dyes, artificial flavours, and stimulants such as caffeine. AMPED Hydrate was created to be the ideal sports drink for rehydrating and replenishing your body during your workouts.
Benefits of Amped Hydrate
Helps maintain and support healthy levels of hydration
Helps aid in faster recovery
Helps sustain performance
Replenishes nutrients
Helps promote increased energy levels
Free of potentially harmful flavours, artificial colours, gluten, soy, dairy and sweeteners
No jittery feeling or sudden crash of energy
Retail Price: $30.67 for Canister // $37.32 for Sticks
Sign Up and Save: $23 for Canister // $27.99 for Box Sticks


All first time orders have a 30 day product money back guarantee. View shipping rates and times.
How Can Amped Hydrate Help You?
Enriched with B Vitamins and Vitamin C, AMPED Hydrate helps to maintain and restore crucial hydration and electrolytes that are typically lost during workouts. In addition, it helps sustain performance and promote a faster recovery. The special glycogen complex in AMPED Hydrate provides the body with the optimal balance of carbohydrates to help athletes reach top performance.
Adequate water consumption is important for everyone's overall health, but especially athletes. Even a small amount of fluid loss can have a negative impact on performance. While drinking water is crucial, the innovative blend of nutrients in AMPED Hydrate helps replenish athletes in a way that water alone is incapable of. For example, sodium lost through sweating – but replenished with AMPED Hydrate – can have an effect on muscle cramps and weakness.
The video below explains how to use the Isagenix AMPED range in further detail:

[wptabs effect="fade" mode="horizontal"]
[wptabtitle]Flavours[/wptabtitle]
[wptabcontent]
AMPED Hydrate Flavours:
Amped Hydrate is available in a variety of delicious flavours in Canada; including Juicy Orange, Lemon Lime, and Refreshing Grape.
[/wptabcontent]
[wptabtitle]How to Buy[/wptabtitle]
[wptabcontent]
How Do I Buy Isagenix AMPED Hydrate in Canada?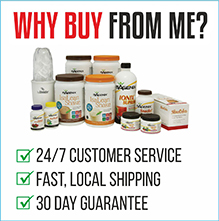 You can purchase Isagenix AMPED Hydrate in Canada in a number of different ways:
RECOMMENDED: Sign up and Save (CA$23 for canister or CA$27.99 for Box Sticks)

— Sign up to the Isagenix autoship program to become eligible to have access to the cheapest wholesale prices. At the end of the checkout process you'll be asked to set up your next month's order. Autoship can be cancelled at any time, even after you take advantage of the cheaper prices on your first order! There are no locked in contracts of any sort.

Full Retail (CA$30.67 for canister or CA$37.32 for Sticks)

— If you prefer not to sign up and take advantage of the lower pricing, you can purchase the products at full retail price. This is not recommended as you can cancel autoship at any time.
Your first order with IsaAxcess is covered by a product money back guarantee within 30 days. If you're not completely satisfied with your Canadian Isagenix AMPED Hydrate, send it back to Isagenix Canada for a refund!
Clicking on the Buy Now button below will take you to our Isagenix Associate website. From there, you can select 'Sign Up and Save' to purchase on autoship or as a preferred customer, or 'Buy Now' to purchase at full retail. All orders are covered by the highest levels of online security and shipped securely by Isagenix from the Canadian distribution centre.


[/wptabcontent]
[wptabtitle]Reviews[/wptabtitle]
[wptabcontent]
AMPED Hydrate
0

out of

5

based on

0

reviews.
Overall rating:
[/wptabcontent]
[/wptabs]
Save
Save
Save
Save
Save